Spring is in the air. With spring, it usually brings us some wind. This is a typical event as pressures change. Wind has been with us for the past few days, and we have one more day of wind.
As of yesterday, the winds will calm some during the day, then come back in the evening. We have one more day of winds in Santa Barbara and the Santa Ynez valley before it shifts to Ventura south on Tuesday. This will set up a Santa Ana event. Ventura and points south will feel the wind for 2 days. Everyone SB north will warm up into the 70s. This will continue through the week and the 10 day forecast has no rain in it.
This is going to make a great Easter in our area. Easter egg hunts will be in perfect spring like conditions. As we all can see, the rains of the last 2 weeks are making our hillside a pretty green. So nice to see, way better than the brown and black.
High pressure is taking over, for at least the next 10 days.
http://www.ssd.noaa.gov/goes/west/nepac/h5-loop-wv.html
Enjoy the great week of some wind and a lot of sunshine.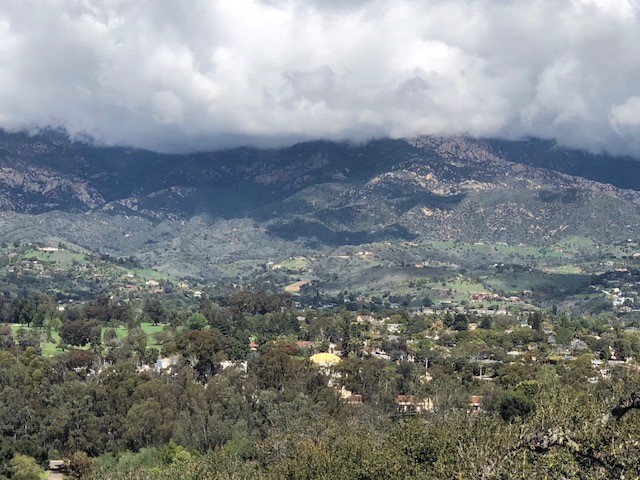 Loading...